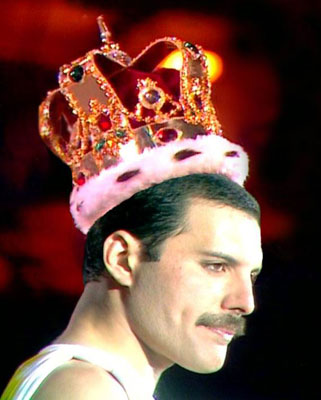 Today is the birthday of probably the greatest rock n roll frontman of all times, Freddie Mercury of Queen.
The interesting thing about him is that he is a Yang Water person by day of birth but due to his extremely strong Fire element his personality shifted totally towards Fire.
And to all those who were so lucky as to have seen him perform live it will be very clear how this is totally correct. When he was on stage the place would be "ablaze".
Him being a Yang Water gave him also ability to easily interpret many kinds of singing styles, copy/paste is one of the main strengths of Yang Water personalities. Therefore Freddie Mercury was very comfortable singing simple rock balads, hard rock songs and all the way to opera, like he did with Montserrat Caballe in Barcelona song.
His being a dog, added even more extravagance to his mesmerising acts.
Here is his full element analysis.